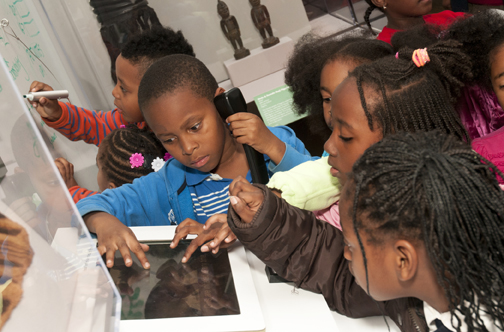 September 15
Saturday, 1:00 - 5:00 pm
Free Community Afternoon
Imagine Africa
Explore the vast continent of Africa on Saturday, September 15, from 1:00 to 5:00 pm, when the Penn Museum offers a FREE community afternoon featuring African storytelling and African safari face painting, African drum and African American hip hop dance workshops, and an Afro-Latino focused new film screening, one year after the opening of the Imagine Africa with the Penn Museum gallery project. West Philadelphia Councilwoman Jannie Blackwell, the Paul Robeson House Museum in West Philadelphia, and Philadelphia radio station 100.3 WRNB sponsor the free afternoon, with on air personality Lady B on site at the Penn Museum between 12:00 and 2:00 pm.
While a host of special programs run from 1:00 to 4:30 pm, the Penn Museum opens its doors free to the community for the entire day (10:00 am to 5:00 pm), with plenty of time to explore the Imagine Africa with the Penn Museum gallery project, as well as the African Gallery, the ancient Egyptian Galleries, and beyond.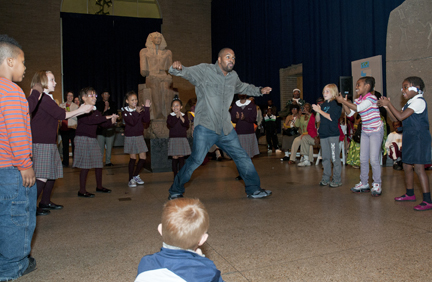 Check out a variety of special activities from 1:00 to 4:30 pm, including:
1:00 - 4:00 – Have your face painted at an African safari-themed painting station, make your own Mancala board to take home, and learn about local African and African-American community organizations like ODUNDE, AFRICOM, and the Paul Robeson House Museum.
1:00 pm – Storyteller Sarai Abdul-Malik invites you to listen and take part in intricately woven stories of African folklore, rich with song, movement, and rhythm
1:00 pm – Jihan Thomas and Robin Turnage, apprentices to artist Winnie Owens-Hart, demonstrate Nigerian-style pot making
2:00 pm – Learn some new moves as Rodney Hill from Rennie Harris RHAW instructs visitors in a hip hop dance workshop
3:00 pm – Enjoy a North African drum workshop with internationally acclaimed percussionist Joe Tayoun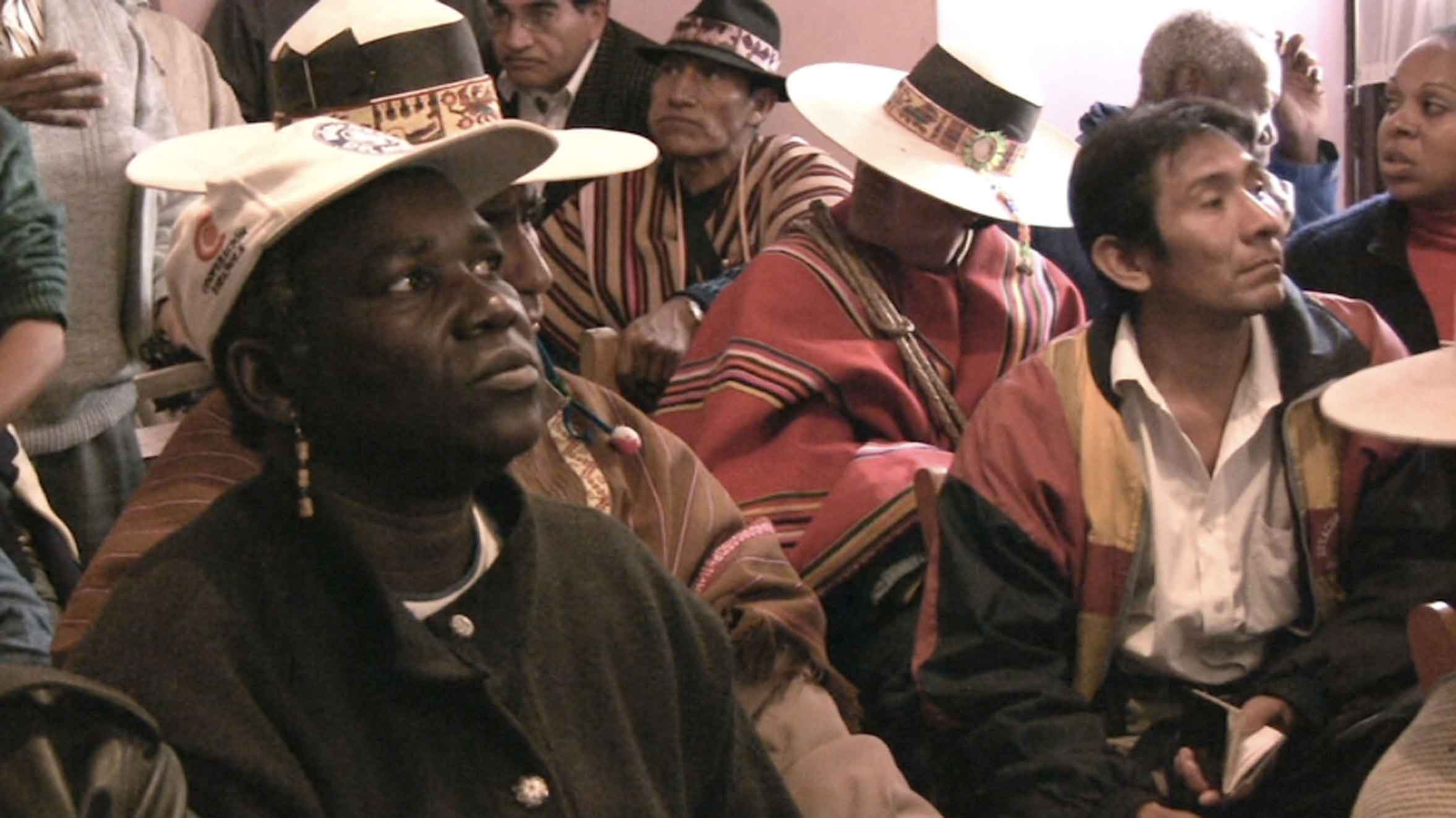 At 3:30 pm, "Latin America's African Heritage," a special film screening and panel discussion, explores issues of identity faced by Afro-Latinos. Curated by Whitney López, Philadelphia-based activist and artist of African American and Puerto Rican descent, the program features a short preview of the new documentary, "We of the Saya," by producer-director Sisa Bueno, and a longer episode of the new docu-series "Negro," by filmmaker Dash Harris. The screening concludes with a panel discussion featuring the filmmakers, Professor Ricardo Jefferson from the Community College of Philadelphia, and Afro-Latina activist and doctoral student Evelyne Laurent-Perrault.
Free admission! Penn Museum is located at 3260 South Street, Philadelphia, PA 19104. For more information, call 215.898.2680.
Photo captions, top to bottom: Children visit the Imagine Africa Gallery; a hip hop dance workshop with Rennie Harris RHAW at the Penn Museum; still from "We of the Saya," a documentary by Sisa Bueno, part of a special screening and panel discussion at 3:30 pm exploring issues of Afro-Latino identity.