September 2010 through May 2011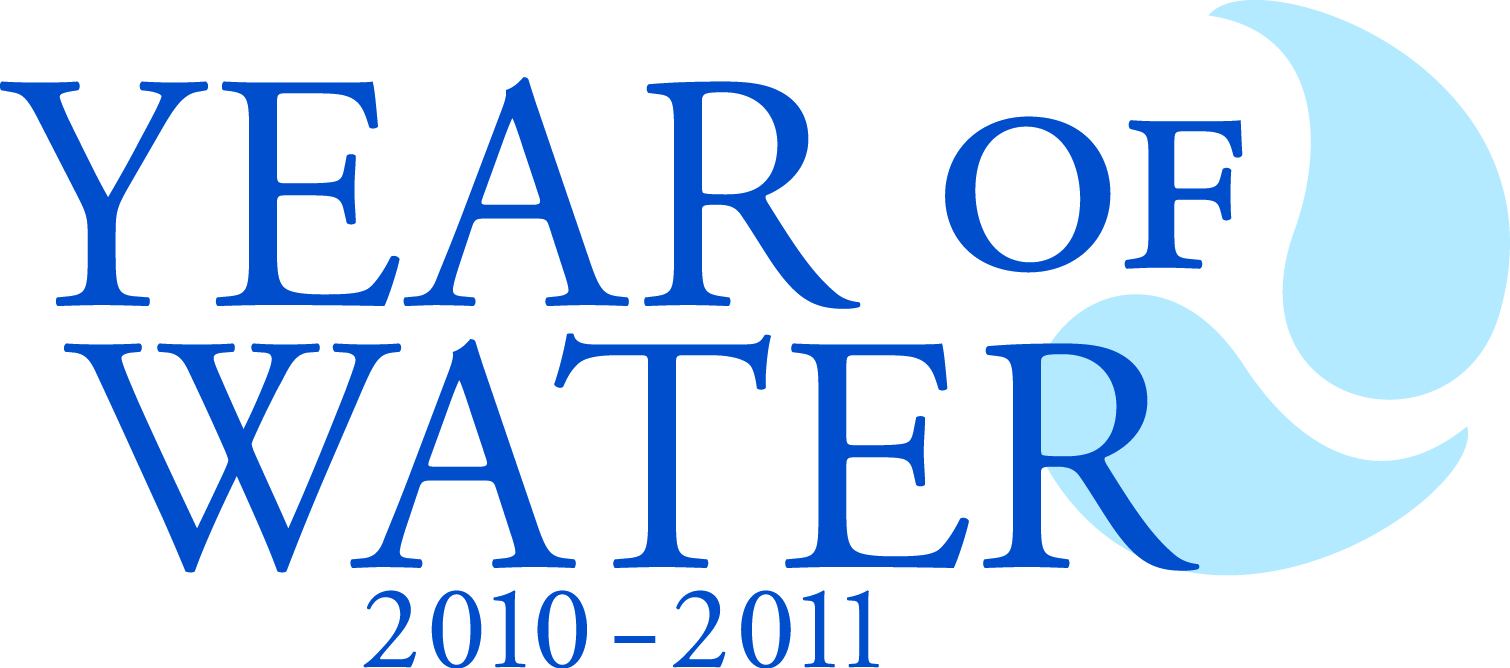 Water, water, everywhere—it is a source of refreshment, and a requirement for life. It is an essential ingredient for environmental and economic viability, and increasingly, it is at the center of geopolitical strife.
The 2010-2011 academic year at the University of Pennsylvania has been named the "Year of Water," with a rich slate of interdisciplinary programs, including talks, conferences, discussions, a Penn Reading Project book, tours and exhibitions around the theme of water. Visit yearofwater.org. The University of Pennsylvania Museum of Archaeology and Anthropology joins in the activities with a special display, a thematic gallery tour, and two afternoon symposia for the Penn community and the public alike. Penn Museum programs are supported by the University of Pennsylvania's Office of the Provost. All activities are free to the public with Museum admission donation, or free with a PennCard (students, faculty and staff of the University of Pennsylvania).
Penn Museum's "Year of Water" offerings: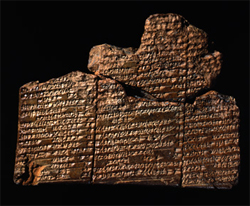 Water as Creator and Destroyer
Special Display
September 2010 through May 2011
Long before the Bible, the story of a "Great Flood" was written on clay tablets in ancient Mesopotamia, in what is now modern-day Iraq. Penn Museum features an exceptional collection of ancient Mesopotamian artifacts and some of the world's earliest literature on clay tablets in this two case display. The sustaining and destroying powers of water in the region that some have called the "cradle of civilization" is considered. The objects on display include what is perhaps the most famous of the Sumerian "Flood Tablets," featuring the story of King Ziusudra who builds a boat to save his family from a great flood. Trescher Entrance.
Self-Guided Gallery Tour
Year of Water
Water plays an essential, but very different, role in cultures throughout time and across continents. Visitors can pick up the self-guided gallery tour at the Museum's entrances, and explore some of the art and artifacts relating to water that are found throughout the galleries.
Water in the Ancient World
Fall Afternoon Symposium
Saturday, October 2, 1:00 to 4:30 pm

As we face mounting water management challenges in our world today, it is worthwhile to look back and consider the challenges of water management in ancient times. Penn Museum scholars and invited specialists dive in, exploring the myths around and evidence for the Great Flood, the engineering marvels of Roman and Indus civilizations, and the watery landscapes of Amazonia and Mesoamerica. The program includes National Geographic Society archaeologist Fredrik Hiebert, whose underwater research with Robert Ballard in the Black Sea identified the remains of ancient floods, and Vernon Scarborough from the University of Cincinnati, who discusses how sustainable water use by ancient civilizations can provide models for our current response to global climate change. Rainey Auditorium. Reservations, recommended, through the online calendar: www.penn.museum.
P.M. @ PENN MUSEUM
Water Quizzo
Wednesday, November 10, 6:00 pm
As part of the Museum's P.M. @ PENN MUSEUM Wednesday evening program, guests are invited to compete at a Year of Water Quizzo event hosted by Quiztine.
Water in Contemporary Societies around the World
Spring Afternoon Symposium
Sunday, April 10, 1:00 to 4:30 pm
From the efforts to protect our Delaware River, to the challenge of water privatization in Latin America, to global water policies and their impact on Africa, this wide-reaching program explores ongoing issues that cultures, nations and whole continents of people are grappling with today. Details to be posted online by December 2010.
The University of Pennsylvania Museum of Archaeology and Anthropology is dedicated to the study and understanding of human history and diversity. Founded in 1887, the Museum has sent more than 400 archaeological and anthropological expeditions to all the inhabited continents of the world. With an active exhibition schedule and educational programming for children and adults, the Museum offers the public an opportunity to share in the ongoing discovery of humankind's collective heritage.
Penn Museum is located at 3260 South Street, Philadelphia, PA 19104 (on Penn's campus, across from Franklin Field). Public transportation to the Museum is available via SEPTA's Regional Rail Line at University City Station; the Market-Frankford Subway Line at 34th Street Station; trolley routes 11, 13, 34 and 36; and bus routes 12, 21, 30, 40 and 42. Museum hours beginning September 7, 2010 are Tuesday, and Thursday through Sunday, 10:00 am to 5:00 pm; Wednesday 10:00 am to 8:00 pm. Closed Mondays and holidays. Admission donation is $10 for adults; $7 for senior citizens (65 and above); $6 children (6 to 17) and full-time students with ID; free to Members, PennCard holders, and children 5 and younger; "pay-what-you-want" one hour before closing. Penn Museum can be found on the web at www.penn.museum. For general information call (215) 898-4000.
Captions: Top image: Tablet with Sumerian Flood Story, baked clay, ca. 170-1600 BCE, from the site of Nippur in Iraq.  This tablet preserves the earliest known text of the Great Flood story.  Written in Sumerian, it tells how the god Enki advised the king Ziusudra to build a boat to save his family from the coming flood. Photo: Penn Museum. Bottom image:"Vue de la pyramide de Cheops pendant la crue" (View of the Pyramid of Khufu during the flood) Flooding of the Nile. Photo credit: Maison Bonfils, ca. 1885-1901.  Penn Museum image #165378.