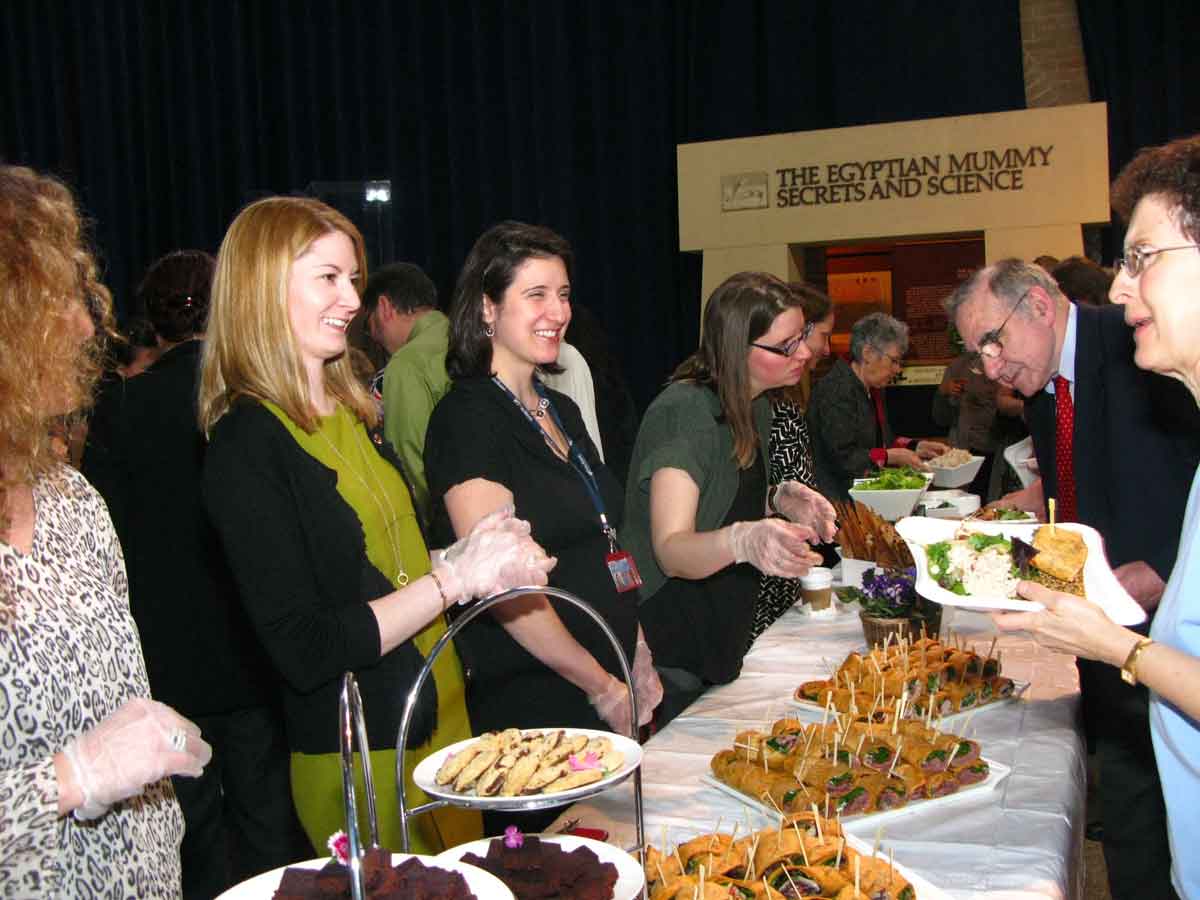 On Monday, April 11, the Chief of Staff, the Director of Community Engagement, the Exhibitions Director, and staff in many departments throughout the Penn Museum, were busy serving lunch to a hearty group of very special VIPs.
It was the annual Volunteer Appreciation Luncheon. Penn Museum has much to be grateful for, and many to thank.
There are about 250 Penn Museum volunteers who offer their time and their talents in many departments throughout the year. Recently, with Secrets of the Silk Road, Penn Museum's first time-ticketed exhibition, more than 200 volunteers stepped up to help facilitate that special visitor experience, and help collect important visitor feedback that will be critical to the success of future endeavors.
All told, Penn Museum volunteers logged a phenomenal 27,456 hours of service in the last 12 months. Assuming a standard government-provided figure of $20.51 an hour for volunteer service, the Museum received $563,123 worth of service from these volunteers.
"It's a privilege to work with the volunteers of this Museum," noted Jane Nelson, organizer of the annual lunch. "These volunteers bring so much to the Museum-their knowledge, enthusiasm, insight and energy-helping us in so many areas of research, collections management and community outreach. It's fun for me, and all the staff, to turn the tables for one short afternoon and say 'let us serve you.'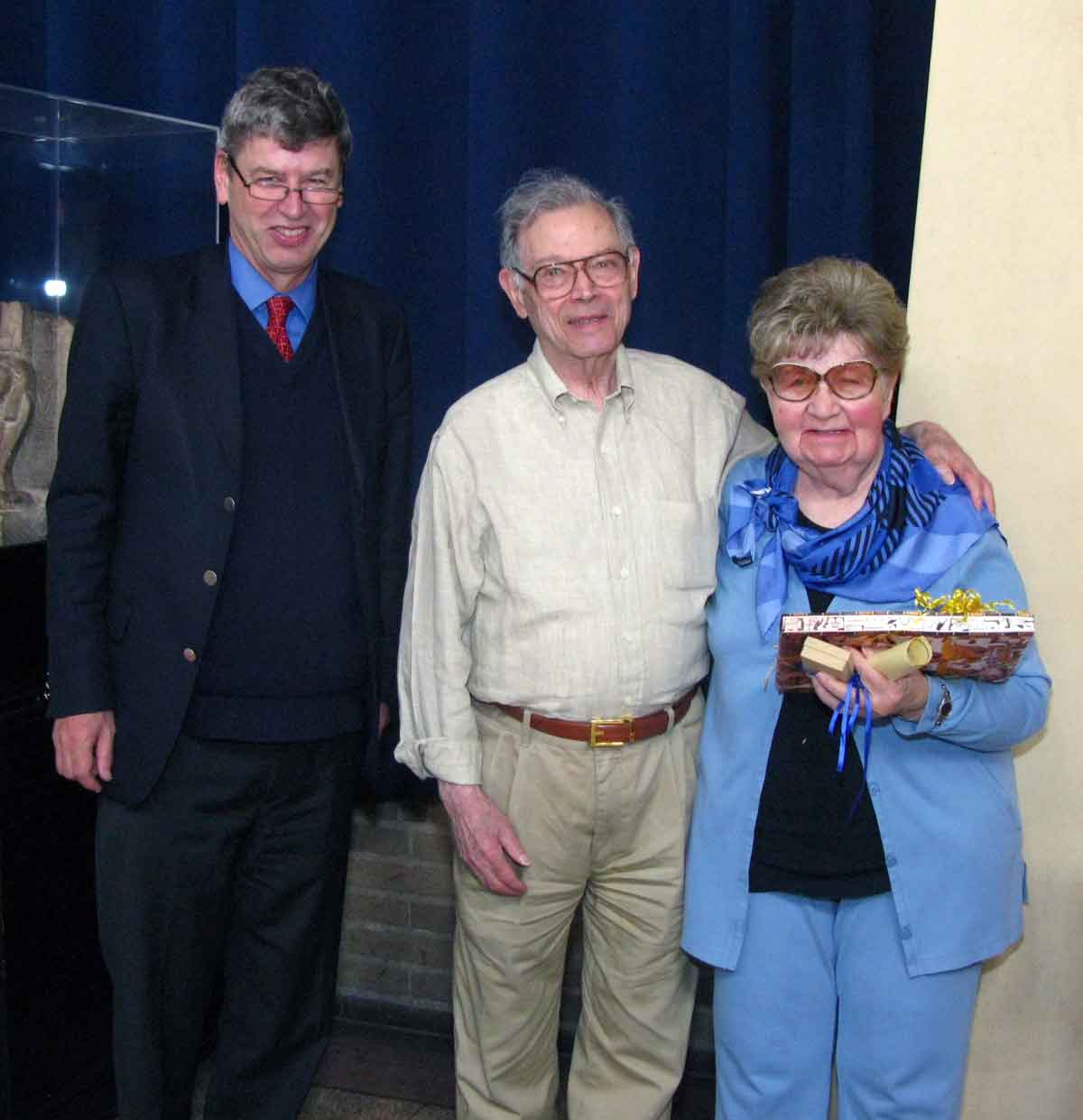 Individuals, ages 16 and over, interested in volunteering at the Penn Museum can read more here, or contact Julia McMeans, Assistant Director of Educational Programming, at This email address is being protected from spambots. You need JavaScript enabled to view it. .
Photo captions, top to bottom: Staff serving volunteers at the annual volunteers reception; Volunteers stand up and are counted, at the outdoor steps in the Warden Garden; Dr. Richard Hodges, the Williams Director, Penn Museum, on left, honors two "elder statesmen" volunteers, Sam Nash, of the Near East Section, and Ethel J. David, docent. Together, they have been Penn Museum volunteers for more than forty years. Photos: Darien Sutton for the Penn Museum.