Penn Museum is developing Multimedia Tours for the Deaf and Hard of Hearing due for release in Fall 2010. The Museum has partnered with SignWorld TV, an all-deaf production company, to produce the Highlights of the Galleries Tour in American Sign Language (ASL). The video tour will feature actor and comedian
CJ Jones
signing in the galleries. Deaf and hearing audiences alike will benefit from watching and listening to the tour as CJ Jones' animated interpretation of the objects brings new expression to the people and cultures who created them. The tours will be available to the public on iPods as well as downloadable files on the web.
Other educational programming for the deaf community will be planned to celebrate this new step towards universal accessibility at the Penn Museum.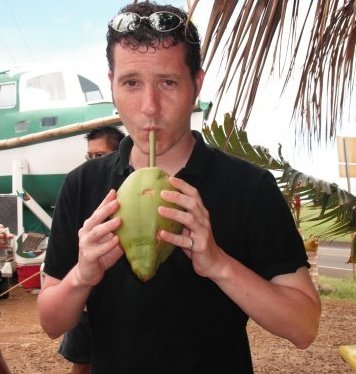 This project began as the brainchild of Penn Museum's IT Specialist, Jason Stefaniuk, who was an active member of the deaf community in Philadelphia. Jason attended weekly Deaf Meet-ups and was fluent in ASL. It was his vision to jumpstart programs for the deaf community at the Penn Museum in coordination with the Penn Language Center. Jason passed away in October 2009. His loss deeply impacted his friends and colleagues across the Museum. He was the driving force behind the development of the new website as well as the personality behind our social media sites. In December 2009, the Museum hosted a Beef and Beer fundraiser that raised $4,000 for Jason's ASL project. We hope the dedication of the ASL Tours to Jason's memory will be a daily reminder of his joyful spirit and quiet generosity.