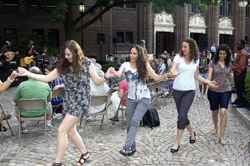 PHILADELPHIA, PA—Wednesday nights ring out this summer in West Philadelphia, as the rich sounds of international music return to the lush garden setting at Penn Museum. The third annual P.M. @ Penn Museum Summer Nights music series features weekly performances on Wednesdays, June 20 through August 29, from 5:00 to 8:00 pm, in the Penn Museum's Stoner Courtyard.
The summer lineup features musical styles ranging from Middle Eastern folk/rock to Brazilian Bossa Nova and lively Creole Zydeco to funk fusion. For the after-work crowd, PM @ Penn Museum Summer Nights offers great live performances in a relaxed outdoor locale, as well as drinks and light fare from the Pepper Mill Café's garden bar, and the chance to explore Penn Museum's many galleries. Concerts move inside in the event of rain.
Museum galleries, including the special exhibition MAYA 2012: Lords of Time, are open until 8:00 pm. General admission is $5 (and includes Museum entry fee). For just a $10.50 upgrade, adults and children alike can enjoy the concert and tour MAYA 2012 for only $15.50 per person, a savings of up to $7.00 per adult. General admission is free for PENNcard holders and Museum members.
P.M. @ Penn Museum Summer Nights features a diverse array of artists: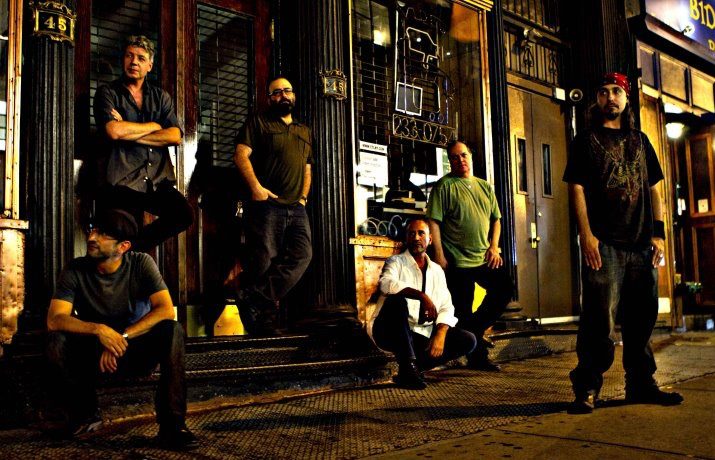 June 20 Barakka
The series kicks off with this Philadelphia-based, multi-ethnic group specializing in Turkish folk-rock with a mix of eastern and western instrumentation including guitar, oud, drums, bass, darbuka, and keyboards. www.myspace.com/bariskaya

June 27 Tres Compadres
This modern flamenco ensemble combines jazz and Latin influences with spirited dance rhythms for a vibrant live performance, with special appearances from flamenco dancer Inez del Mar, vocalist Farah Siraj, and jazz flutist Tim Shay. www.trescompadresband.com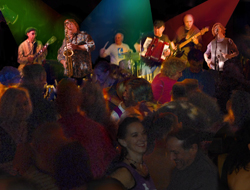 July 11 Zydeco-A-Go-Go
With Creole Zydeco and Cajun 2steps, this group combines funky New Orleans rhythm and blues and vintage Louisiana rock and roll into a spicy gumbo of irresistible dance music. www.wix.com/petegumbo/zaggwood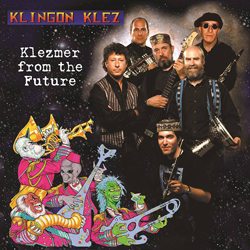 July 18 Klingon Klez
Prepare for warp drive! This eclectic band plays good old-fashioned, heartwarming, rompin', stompin' fun-for-the-whole-family klezmer/funk fusion from other planets! www.klingonklezmer.com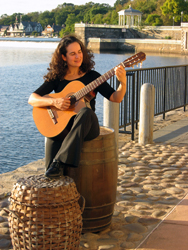 July 25 Magdaliz and Her Trio Crisol
This Latin ensemble is dedicated to the interpretation of folk and traditional music from all over Latin America and the Caribbean, using Puerto Rican boleros, Cuban sones, Mexican mariachi music, Colombian cumbias, Dominican merengues, and much more. www.triocrisol.com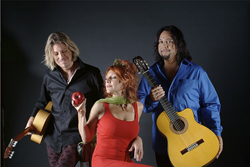 August 1 Incendio
A Latin world fusion group from Los Angeles, Incendio balances romantic Spanish guitar with rock-style energy and inspired on-stage improvisation. www.incendioband.com
August 8 Minas
Presenting originals from their CD collection, as well as Brazilian classics, this duo displays multiple talents as vocalists, instrumentalists, and composers with an impressive grasp of a wide range of Brazilian musical idioms. www.minasmusic.com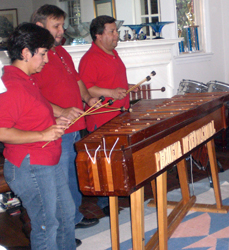 August 15 La Pequeña Marimba Internacional
This family band focuses on Guatemalan folk music, but also include a smattering of international music like cumbria, merengue, bolero and more.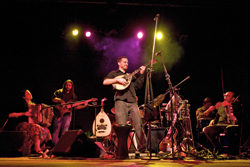 August 22 Animus
This internationally acclaimed ensemble, led by Bill Koutsouros, offers an exciting fusion of ancient and modern music with traditional elements of Greek, Rock, Middle Eastern, Blues, Indian, Jazz, African, and more. www.animusmusic.com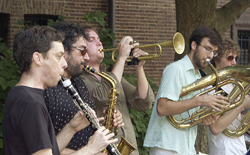 August 29 West Philadelphia Orchestra
An eclectic ensemble made up of Philly's finest and wildest musicians, this group gets listeners moving with the poignant melodies and the frenetic, propulsive rhythms of Eastern Europe. www.westphiladelphiaorchestra.com
Discount parking ($10) is available in Garage 7, adjacent to the Museum, after 5:00 pm. See public transportation options below.
Penn Museum is located at 3260 South Street, Philadelphia, PA 19104 (on Penn's campus, across from Franklin Field). Public transportation to the Museum is available via SEPTA's Regional Rail Line at University City Station; the Market-Frankford Subway Line at 34th Street Station; trolley routes 11, 13, 34, and 36; and bus routes 12, 21, 30, 40, and 42. Museum hours are Tuesday and Thursday through Sunday, 10:00 am to 5:00 pm, and Wednesday, 10:00 am to 8:00 pm, with P.M. @ PENN MUSEUM evening programs offered weekly. Closed Mondays and holidays. Regular admission is $12 for adults; $10 for senior citizens (65 and above); $8 children (6 to 17) and full-time students with ID; free to Members, PennCard holders, and children 5 and younger; "pay-what-you-want" the last hour before closing. Penn Museum can be found on the web at www.penn.museum. For general information call 215.898.4000. For group tour information call 215.746.8183.