Penn Museum's Pay-What-You-Want Wednesday Music Series
The sounds of summer in West Philadelphia, on Penn's campus, just got sweeter. Penn Museum's Silk Road Summer Nights music series offers city residents, commuters, and happy hour denizens an introduction to the music of the Silk Road. The Silk Road theme is offered to herald the coming of a new major exhibition from China, Secrets of the Silk Road, making its East Coast stop at the Penn Museum February 5, 2011 through June 5, 2011.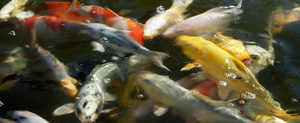 Silk Road Summer Nights music series takes place every Wednesday, June 23 through August 25, from 5:00 to 8:00 pm, in the Penn Museum's lush Warden Garden and includes musical groups such as Aravod, Animus, and David's Harp playing Asian and Middle Eastern music fused with jazz, rock, and more. Silk Road Summer Nights gives respite from the heat with the opportunity to sip drinks, enjoy light fare, explore the garden, and listen to live music inspired by ancient stops along the famed Silk Road trading route that brought east and west together.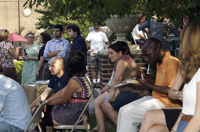 This Penn Museum program provides a diverse happy hour destination with a verdant outdoor, wi-fi space to unwind in after work. Select Museum galleries will be open. Event occurs rain or shine. Admission is pay-what-you-want.
The new summer music series features a mix of artists:
June 23 Al-Bustan Seeds of Culture
Members of the Philadelphia Arab Music Ensemble with Director Hanna Khoury play a repertoire of classical Arab music from Egypt, Lebanon, and Syria.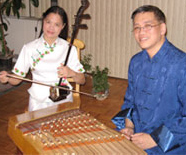 June 30 Chinese Music with Qin Qian and Kurt Jung

Qin Qian and Kurt Jung play a mix of songs representing China's rich musical heritage including folk songs and imperial court pieces.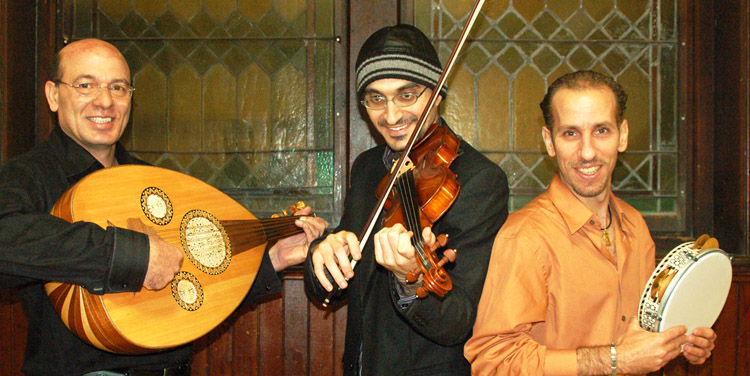 July 7 Al-Bustan Seeds of Culture
Director Hanna Khoury with musicians Adeeb Refela and Hafez El Ali Kotain perform Egyptian music of Mohammad Abdel Wahab and The Three Musketeers (Al-Fursan Al-Talatha).
July 14 Philadelphia Mandolin Ensemble
The Ensemble plays an eclectic repertoire of music from the 16th to 21st century and features a range of instruments including mandolins, mandolas, a mandocello, and guitars.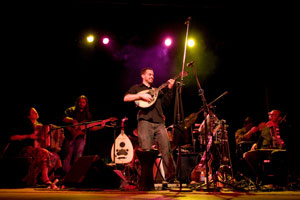 July 21 Animus
Bill Koutsouros and his team of musicians create an exiting fusion of ancient and modern music featuring traditional elements of Greek, Rock, Middle Eastern, Blues, Indian, Jazz, Latin, Jewish Klezmer, African, and more. Audience members experience a variety of grooves and tribal rhythms from this internationally acclaimed ensemble. Find out more at www.animusmusic.com
July 28 Barakka
Baris Kaya and his band, Barakka, fuse Middle Eastern, Turkish folk and Western rock music together to create a large rock sound with traditional instruments and accents. Visit their MySpace page at www.myspace.com/barakkaband
August 4 David's Harp
Joseph Alpar and his ensemble, David's Harp, present the rich musical traditions of the countries along the Silk Road. Drawing from a diverse repertoire of Turkish, Greek, Sephardic, Balkan, Arabic, and Central Asian music, David's Harp creates a vibrant tapestry of sound blending dynamic rhythms and soulful melodies.
August 11 Peter Tang's Chinese Ensemble
Peter Tang performed extensively in China before moving to Philadelphia in 2000 and founding the Peter Tang Chinese Ensemble. His acclaimed musical group offers an aural and visual performance of classical Chinese music featuring instruments such as the erhu (Chinese violin) and the guzheng (zither).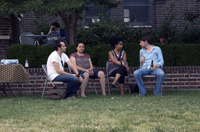 August 18 Aravod
Aravod Ensemble took its name from the Armenian word for "morning" or "dawn" and pulls their diverse repertoire of music from traditional and modern Armenian, Greek and Arab influences.
August 25 Mid East Ensemble featuring Joseph Tayoun, Roger Mgrdichian, Elias Sarkar & William Tayoun
Accomplished Middle Eastern percussionist and second generation Lebanese-American Joe Tayoun has been performing since he was 8-years-old. His Mid East Ensemble features acclaimed local, regional and international musicians who often played at his family's restaurant, The Middle East Restaurant, which was a landmark for Middle Eastern music, dance, food and culture in Philadelphia for 40 years. The Ensemble performs a lively arrangement of classical and folk Arabic, Turkish, and Armenian music.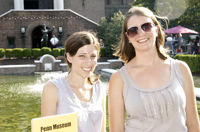 Parking
Daily and on weekends after 4:00 pm, $5 flat rate parking is offered to the public at Lot 1 (Walnut St. between 32nd and 33rd Sts.), Lot 16 (Eisenlohr Lot, SW corner 38th and Walnut Sts.), Lot 19 (NE corner 34th and Chestnut Sts.), and Lot 23 (SW corner 38th and Sansom Sts.)
The University of Pennsylvania Museum of Archaeology and Anthropology is dedicated to the study and understanding of human history and diversity. Founded in 1887, the Museum has sent more than 400 archaeological and anthropological expeditions to all the inhabited continents of the world. With an active exhibition schedule and educational programming for children and adults, the Museum offers the public an opportunity to share in the ongoing discovery of humankind's collective heritage.
Penn Museum is located at 3260 South Street, Philadelphia, PA 19104 (on Penn's campus, across from Franklin Field). Public transportation is available by SEPTA's University City Regional Rail station serving the R1, R2, and R3 lines; the Market-Frankfort Subway Line at Market and 34th Streets; the Surface Trolley Lines 11, 13, 34, and 36; and buses 12, 21, 30, 40, and 42. Museum hours are Tuesday through Saturday, 10:00 am to 4:30 pm, Sunday 1:00 to 5:00 pm. Closed Mondays and holidays. Admission donation is $10 for adults; $7 for senior citizens (65 and above); $6 children (6 to 17) and full-time students with ID; free to Members, Penncard holders, and children 5 and younger; "pay-what-you-want" after   3:30 pm Tuesday through Saturday, and after 4:00 pm Sunday. Penn Museum can be found on the web at www.penn.museum. For general information call (215) 898-4000.